Document Management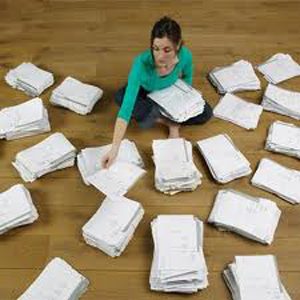 Have you ever wished you could eliminate all of your file cabinets? Do you have a hard time finding files wherever they may be? Do you wish you could just type in what you are looking for and have it magically appear?
Doc Jams Printer Repair, Toner & Supplies has your answer!
Doc Jams specializes in printer repair which leads us to document management. We understand that you want to be able to find your files quickly and know that they are secure.
Doc Jams will help you set up a strong document management system which will allow you to easily store and retrieve all of your documents. We take care of both your hard (paper) documents as well as your soft (files on your computer) documents.
You can find what you need quickly and easily and know that your documents are safe from prying eyes or hacking fingers.
New laws and regulations make document management less of a nice thing to have and more of a required thing to utilize.
Let Doc Jams take care of the management of your documents so that you can take care of utilizing those documents.