Drop-off Printer Repair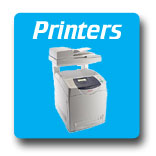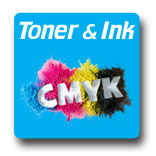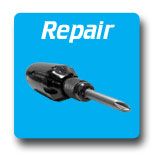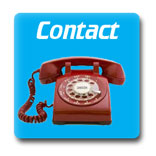 Doc Jams Printer Repair, Toner & Supplies offers a retail drop-off location in Madison, WI for printer repairs. We service all brands of printers including Xerox, Tektronix, HP, Lexmark, Canon, Epson, Brother, Oki, Dell, QMS, Konica, Minolta, Hewlett Packard, Sharp, Xante, and Panasonic. Doc Jams will even repair POS machines, line printers, laser printers, dot matrix printers, inkjet printers and multifunction printers including scanners, copiers and fax machines.
For repair, call us at (608)210-3090 or toll free at 1-888-DOC-JAMS or fill out the form to the right as best as you can.

ITEMS TO BRING
Your Printer,
Adequate Ink/Toner/Supplies for Testing*
Power Cord
Any other items you find necessary.
*PLEASE NOTE THAT IF YOUR EQUIPMENT IS DROPPED OFF WITHOUT ADEQUATE INK/TONER, OUR SERVICE DEPARTMENT WILL BE UNABLE TO REPAIR YOUR MACHINE UNTIL YOU ARE ABLE TO DROP OFF THE NECESSARY SUPPLIES
Generally, it is not necessary to bring any cords that connect from your computer to your printer. We do ask that you always include your power cord.
Click on any of the maps below for help in finding our location.
PLEASE CALL IN ADVANCE TO SCHEDULE A TIME TO DROP OFF YOUR EQUIPMENT FOR REPAIR AT OUR OFFICE.
COSTS
A non-refundable $99.90 diagnostic fee is due prior to your scheduled drop-off time. This diagnostic fee also covers the first hour of repair. A technician will call you with a quote on any parts or if additional repair time over the first hour is required. Any additional costs related to parts or additional repair time will be due prior to machine pick up.
THINGS TO KNOW
Doc Jams offers a convenient location on the north side of Madison for drop-off services. This being said, printer technicians are not waiting at these locations. The technicians are scheduled to perform their services AFTER a printer is dropped off. This means that the person you may speak with at the drop off location may not know much about printers. They know only how to accept your printer and get it back to you working better. The in between stuff is all in a Doc Jams Technician's capable hands.

Due to call volumes and parts/shipping delays, please expect repair time to be an estimated 5-10 business days. Repair time may be longer due to unforeseen parts delays or scheduling conflicts. We do appreciate you taking the time to unplug and pack up your printer. We understand this can be a hassle. We do need to inform you that Drop-Off machines are secondary to our Onsite printer repairs. If you are in a hurry for your machine, please contact us for onsite repair.
Once your machine is completed, we'll contact you and let you know. Once you have been contacted, we ask that you pick your machine up within a week. If you cannot get to us within a week please let us know. We will hold on to your printer until it is convenient for you to pick it up. If we do not hear from you within a week of our contact and the equipment is not picked up, it will be donated or recycled.
SHOULD I GET MY PRINTER FIXED?
Only you can answer that question, but we can help. Often we repair machines that are valued less than the repair due to the customer having a lot of extra ink or toner for their machine. Most inks and toners are not interchangeable, making a low cost machine much more valuable when combined with a lot of supplies. Typically, if you are not willing to invest at least $100 into your machine, it may be time to pursue other options. We can help with that too!
DROP-OFF LOCATION
Madison
Doc Jams Printer Repair, Toner & Supplies
RT. 1 5504 CTY HWY CV
Madison WI 53704

A Division of

Wisconsin Copy and Business Equipment
5504 County Road CV
Madison WI 53704

Hours: 8:00 am – 4:30 pm, Monday - Friday

PLEASE CALL FIRST TO ARRANGE A DROP OFF TIME AND FOR FURTHER INSTRUCTIONS: (608) 210-3090
________________________________________
FREQUENTLY ASKED QUESTIONS ABOUT PRINTER DROP OFF
Is my printer worth repairing?

Only you can answer that question, but we can certainly help. A few things to keep in mind are what you paid for the machine, if you like the machine, how hard will it be to purchase, connect and learn a new machine. If your current printer is not worth more than $100, or a comparable replacement can be purchased for less than $100 it may not make sense for us to repair your machine. However, if you have a lot of ink or toner for your machine that increases the value of your printer to you it may make sense for Doc Jams to repair your machine. Maybe you need to buy a better printer, which Doc Jams can help with. It is possible you will become completely paperless, though we advise against that. Trees grow back, remember. If you need help deciding feel free to call Doc Jams at 608-210-3090.

What do I need to bring with my printer when I drop it off?

All we ask is that when you drop your printer off to Doc Jams you have enough ink and paper installed to test the printer as needed. PLEASE NOTE THAT WE DO NOT SUPPLY INK OR TONER FOR DROP OFF EQUIPMENT. We also ask you to bring your power cord. It is not necessary to bring your data connection (USB, parrallel or ethernet) cable.

How long will Doc Jams have my printer?

Typically your printer will be available for pick up 5-10 business days after you have dropped it off. Current repair times may be longer due to call volume.

Do I really need to pay you to just look at my machine?

Doc Jams technicians spend countless hours training and learning the mechanics and inner workings of printers. To not pay them for their diagnostic wisdom would be similar to thanking your doctor for the diagnosis and not giving them payment, without the thank you. Doc Jams would even argue that we offer better news at a lower price than most doctors do. The diagnostic fee is low and prevents us from collecting machines that may not be worth repairing. This helps keep our overall charges down. In addition, we tried not paying our technicians once. They did not like it.

I just want to recycle my printer. Can Doc Jams help?

Doc Jams can help with recycling your printer at no cost. Contact us directly for information on dropping off your equipment for recycling.