Xerox
Home of Xerox Specials

You've come to the right place to find all of the Xerox deals, specials and information to keep your office print fleet running as best it can while being the most cost conscious. Call Doc Jams now to get the most up to date deals and discounts on new Xerox printers at (608)210-3090 or use the contact form for Doc Jams to the right.

Below you will find information on Xerox printers and current rebates. You can find download and installation instructions for the Xerox Supplies Assistant here. This software is free and monitors your toner usage, so you do not have to.
Use the contact form to the right to let Doc Jams Printer Repair, Toner & Supplies know how we can help you with all of your office printers, copiers, multifunction machines and fax machines.
Doc Jams Printer Repair, Toner & Supplies offers office printer service and repair, printer toner and supplies, sales of new and refurbished printers, as well as office machine consulting and document management. Finally you can enjoy the piece of mind that comes with great working office machines without having to lose a big piece of your bottom line. Doc Jams printer repair will keep Getting You Back to Printing!
From small offices to large departments, Xerox printers and multifunction devices/copiers offer a range of features and capabilities to satisfy every office printing need. When you add software solutions to the equation, you'll multiply your productivity. As an authorized Xerox partner, DOC JAMS PRINTER REPAIR, TONER & SUPPLIES can help.

Ways DOC JAMS PRINTER REPAIR, TONER & SUPPLIES can help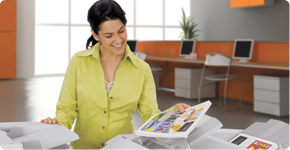 Focus on Your Job and Not the Technology
We have Xerox® multifunction printers built on Xerox® ConnectKey® Technology that let you focus on your job and not the technology, providing a critical advantage for businesses of any size.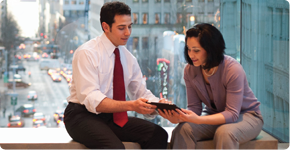 There's a Better Way to Print
From any mobile device to any brand of printer, Xerox® Mobile Print raises your productivity everywhere your business takes you - whether you're out and about or simply in another part of your building.
Xerox® makes mobile printing simpler and more convenient, while keeping your business secure.
Learn more about our Xerox® Mobile Print Solution
Top Resources
Latest Offers from Xerox (pdf)
7 tips for a greener office (pdf)
Five ways to reduce costs with MFPs brochure (pdf)
Contact us today if you have questions about Xerox and our services. A representative from DOC JAMS PRINTER REPAIR, TONER & SUPPLIES will respond as soon as possible with answers to your questions.
© 2015 Xerox. All rights reserved. Xerox®, Xerox and Design®, WorkCentre®, ColorQube® and Phaser® are trademarks of Xerox Corporation in the United States and/or other countries. ENERGY STAR® is a registered mark of the U.S. Government. Syndicated by the SharedVue Network. This information is provided for informational purposes only. Such listings do not constitute an endorsement nor a recommendation by Xerox.